Happy Book Birthday to THREE THINGS I KNOW ARE TRUE!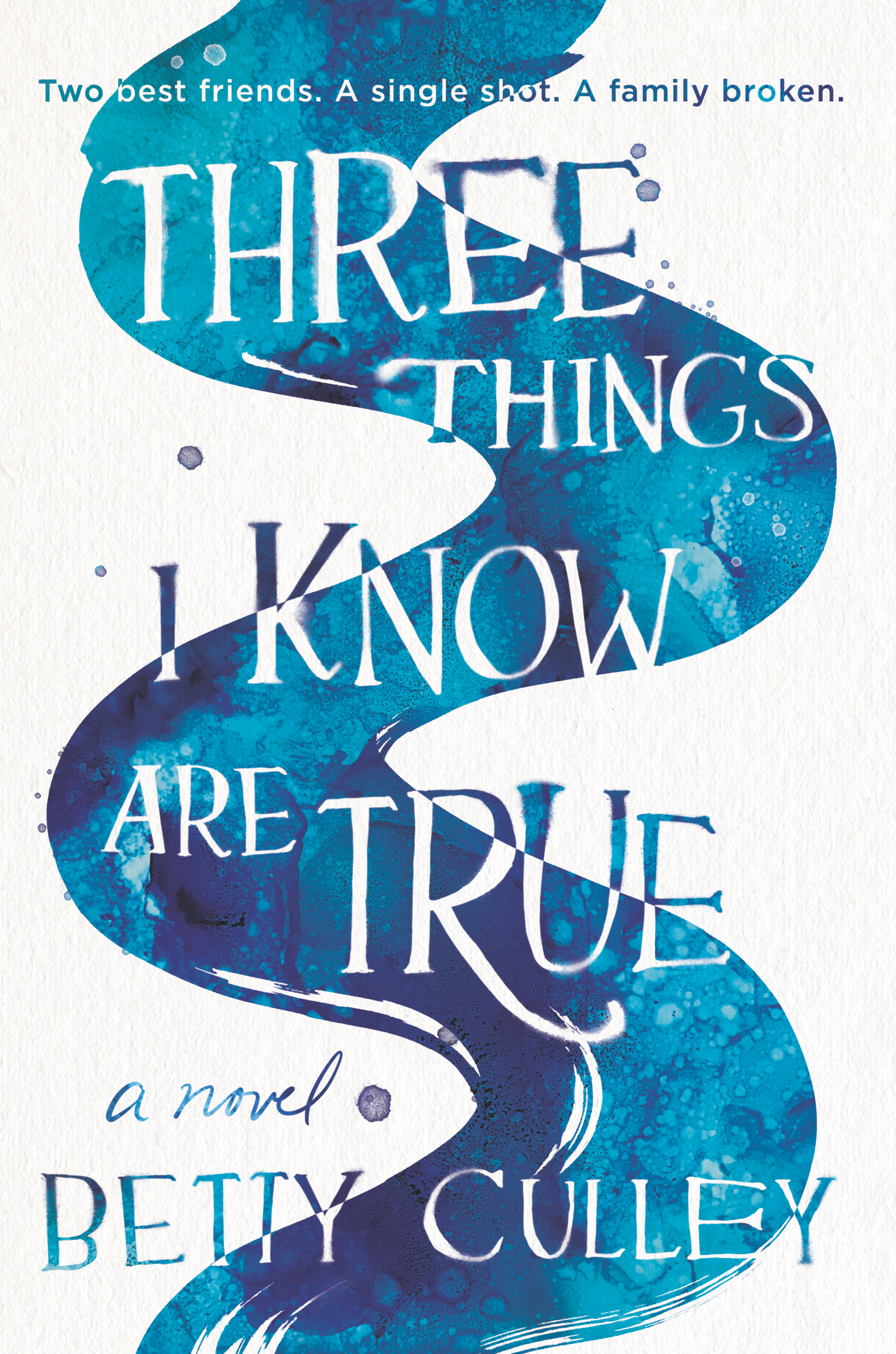 In this debut young adult novel in verse exploring grief and the power of forgiveness, a teenage girl deals with the aftermath of an accident that nearly takes her brother's life.
The reminder is always there—
a dent
on the right side
of Jonah's forehead.
The spot you'd press
when you felt a headache
coming on.
The bullet tore away bone,
the way dynamite blasts rock—
leaving a soft
crater.
Life changes forever for Liv when her older brother, Jonah, accidentally shoots himself with his best friend Clay's father's gun. Now Jonah needs round-the-clock care just to stay alive, and Liv seems to be the only person who can see that her brother is still there inside his broken body.
We're so happy you're at our party for THREE THINGS I KNOW ARE TRUE. Join in the fun…
PARTY LOCATION…
Along the Kennebec River in Maine
PARTY SOUNDS…
Fiddle music
PARTY FOOD…
Chocolate cupcakes with chocolate frosting
PARTY GAMES…
Going down to the river
PARTY FAVORS…
"Stone of the Heart" necklaces
THREE THINGS I KNOW ARE TRUE is written by Betty Culley and published by HarperCollins. You can buy this book at the retailers below…
Betty Culley lives in central Maine, where the rivers run through the small towns. She's an RN who worked as an obstetrics nurse and as a pediatric home hospice nurse. THREE THINGS I KNOW ARE TRUE is her debut. Find her on Twitter @Betty_Culley, Instagram @bettyculley and her website, bettyculley.com.
Did you have fun at the party? Tell the author in the comments!
KEEP CELEBRATING! BUY THIS BOOK AT: IndieBound | Barnes & Noble | Amazon
BONUS GIVEAWAY!